As we all know, Apple has long ditched a headphone jack in their mobile phones. This has been followed by many other smartphone makers who are now launching devices without a convenient port. If you own one such device, you might have to switch to using Bluetooth earbuds or lightning headphones. Since they are trickier than regular headphones, this article explains how to turn on Bluetooth earbuds.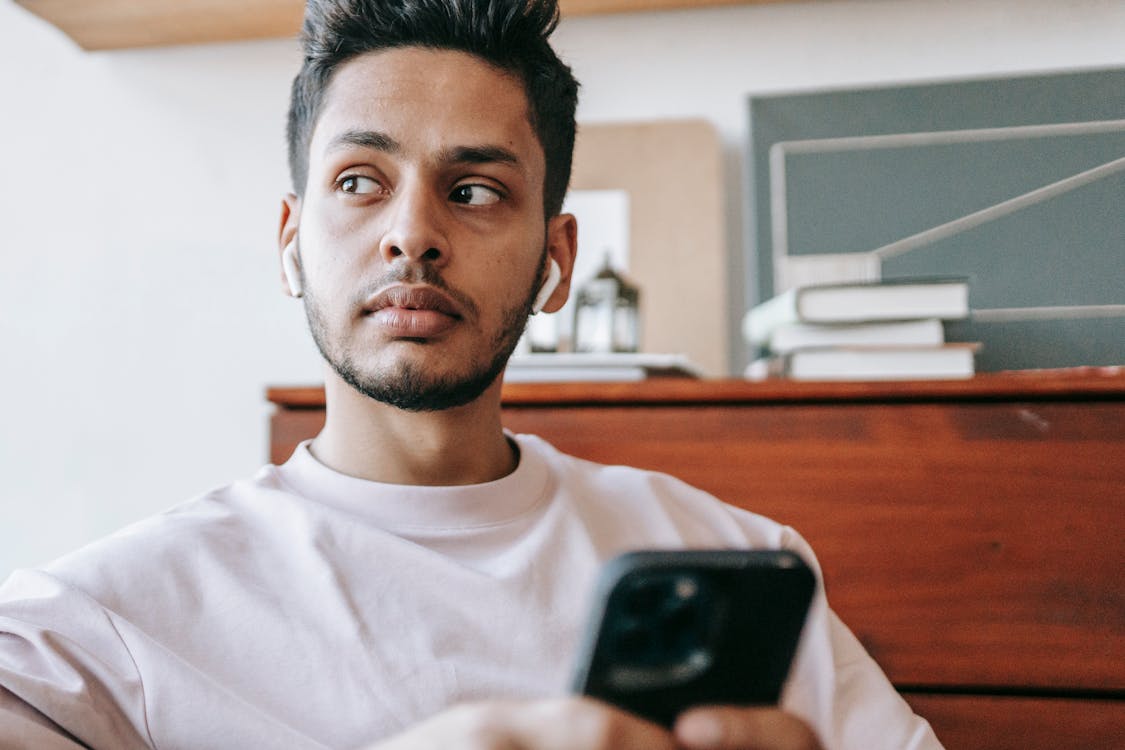 Before you start
Before we guide you on how to turn on Bluetooth earbuds and connect them to your device, here are a few things to keep in mind. These can be the possible reasons why you are unable to use or connect your earbuds to the device. 
Check the audio level of your device
If you were successful to turn on your headphones and pair them with your device but failed to hear any audio, hear us out. If the audio is too low or on mute, it is highly possible that you do not hear any sound through your headphones. Therefore, it is important to check the audio level before taking any other step. 
Check if the devices are less than 3 feet apart
If you are not being able to connect your Bluetooth headphones, even after successfully powering them on, they might be too distant. If the earbuds and mobile phone are more than 3 feet apart, they might not pair. The closer they are, the stronger the Bluetooth connection. Nearing them will make it easier for you to connect them. 
The earpods must be charged
If you are facing issues with powering the earbuds on, they might be low on battery. Make sure that you fully charge your earbuds before using them.
Once you have checked all three suggestions above, read forward and learn how to turn on Bluetooth earbuds. 
How to turn on Bluetooth earbuds and connect them?
The first step deals with how to turn on Bluetooth earbuds, whereas the later steps explain how to connect them to your device.
Step 1
Take out the earbuds from the charging case. Put them on. Now, they will automatically turn on. But, if you are using an individual earbud, turn it on or off by press holding the multi-function button. Usually, this button is located on the right earbud and functions with a touch of your finger. 
Step 2
If you are unable to activate Bluetooth earbuds on an Android or iPhone, try this:
On your Android device, pull down the shade from the top. Now, long press the Bluetooth icon and it will direct you toward the Bluetooth settings. Turn on Bluetooth and search for your device. Tap the name to pair. 

On your iPhone, go to the settings. Now, select Bluetooth. Toggle the switch to turn on the device search. Now, tap on your headphones from the list. 
How to Restart your Bluetooth Earbuds?
Bluetooth earbuds are a great device until the glitches get you. If you are facing a lag between the audio and video, here is how to restart your Bluetooth earbuds:
Step 1: Place the earbuds in the charging case. Close the lid. Wait for 30 seconds and then open the lid.
Step 2: On your mobile phone, go to the Bluetooth settings. Tap the ⓘ option of your earbuds on your mobile. 
Step 3: Tap Forget this Device. And click on confirm. 
Step 4: Pair the devices again
Learning how to turn on Bluetooth earbuds is valuable. It might take some of your time on the first day, but you will learn quickly. 
Frequently Asked Questions
Here are some important frequently asked questions.
How do you start Bluetooth headphones?
First, turn on your Bluetooth headphones to make them discoverable. Then, on your pc, select Start > Settings > Devices > Bluetooth and other devices > Find or add your Bluetooth device > Pair. 
Why can't I turn on my Bluetooth headphones?
If you are unable to turn on the Bluetooth headphones, make sure that the Bluetooth device is in range. If the device is unresponsive, check if it is too close to any other USB device. 
How do I pair my earbuds to my phone?
Open the Settings App > Connections > Bluetooth. A screen will display containing all the devices you have paired before along with the available devices. Tap on the device you wish to pair. 
How do I put my Bluetooth in pairing mode?
If you want to pair a Bluetooth device, swipe down the top of the screen on your device. Now, touch and hold the Bluetooth to open Bluetooth Settings. You can pair a new device from here.