Microphones on earbuds are convenient and essential. 
Think of all the times you had to juggle your phone while on call or using the voice assistant. It can get extremely frustrating and distracting. 
With the feature of an in-built microphone, you can easily take calls and use the voice assistant with your hands free while you cook or work out. It can make everything more efficient.
As you consider purchasing a Raycon earbud, it is important to know which models offer an in-built microphone.
So, which Raycon earbud has the mic? 
Raycon offers several models of earbuds including Raycon E25, E50, E55, and E60 with built-in microphones. 
However, it is important to note that not all Raycon earbuds models have a microphone. Such as Raycon H50 lacks it. This is why before you make a purchase decision, always check the specifications.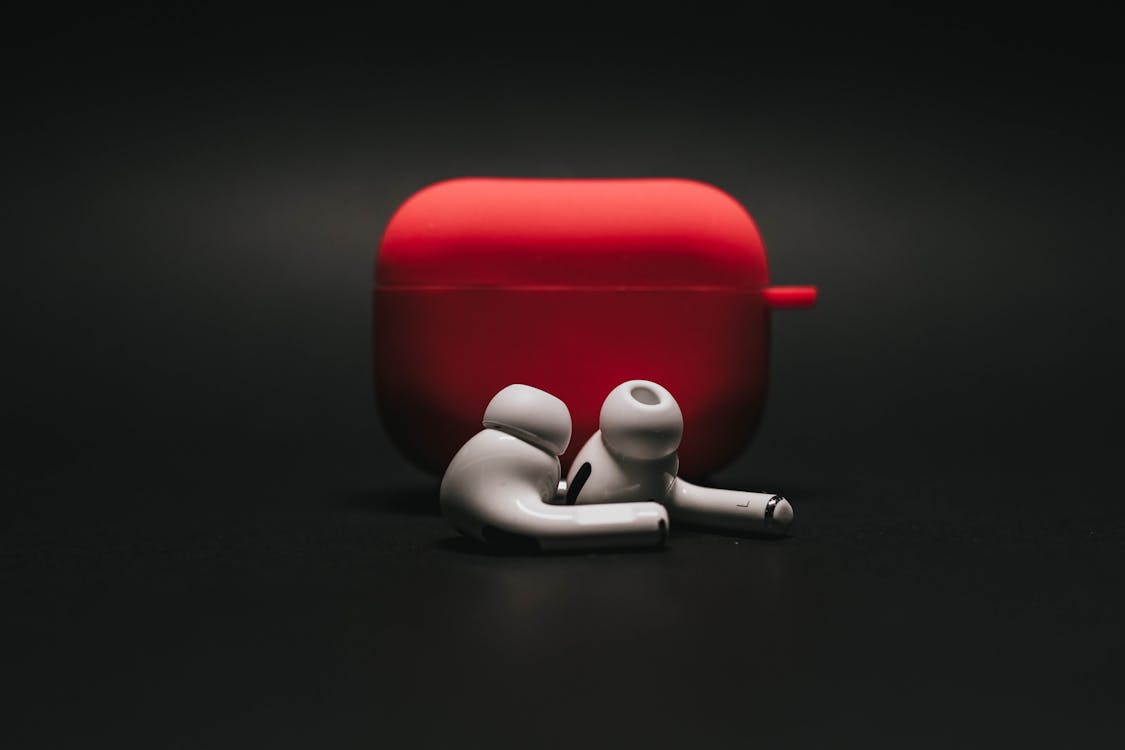 A brief overview of Raycon Earbuds
Raycon is best known for offering earbuds that are both functional and stylish. It offers a wide range of models that can fit the preference and budgets of all. 
Raycon earbuds also provide you with an immersive listening experience with high-quality sound and noise cancellation features. 
Each of the models is known for its unique features. Most of them include a microphone, touch control, waterproofing, and affordability. 
Now, to answer the question, of which Raycon earbud has the mic, let's get into the details.
Which Raycon earbud has the mic? 
Raycon offers several models that come with a microphone. This microphone allows you to get control over the following features:
Receive and place calls

Record audio

Use voice assistant 
Some popular models that offer a microphone include Raycon E25, E55, E50, and E70.
Raycon E25 and E55
Raycon E25 and E55 are two of the best-known models. Both of them feature a touch control that will help you to activate the voice control and use voice commands. Here are some tasks that you can perform:
Make and receive calls

Skip songs without having to touch your phone

Ask your voice assistant to perform a task for you
Raycon E50
The Raycon E50 model also offers you access to a microphone. It comes with noise cancellation technology that can help you block out all the external noise. You can get an enhanced listening and speaking experience with it. 
Raycon E70
If you are looking to have even more advanced features, Raycon E70 is for you. It is equipped with two built-in microphones that work together and provides enhanced call quality and noise cancellation. It is an important benefit when you are in a noisy environment. With the help of two microphones, the person at the other end can listen to you clearly. 
Comparison of different Raycon earbud models' microphones
Now that you know which Raycon earbud has the mic, here is a comparison between the top models.
If you are looking for a more budget-friendly option, Raycon E25 is your way to go. It comes with a touch control, a built-in microphone, and Bluetooth 5.0 connectivity. Moreover, it provides around 6 hours of battery life and a charging case that can add additional 24 hours of battery life to it. 
However, if you are in for a more advanced option, Raycon E55 will do. It also comes with a touch control, an in-built microphone, and Bluetooth 5.0 connectivity. Along with all the features of E25, it offers an additional feature of noise cancellation and an IPX4 waterproof rating. You can expect a battery life of 6 hours, while the charging case can provide an additional 36 hours of battery timing. 
Raycon E50 is a mid-range option. It has noise cancellation, touch controls, and a built-in microphone with Bluetooth 5.0 connectivity. You should expect 6 hours of battery life along with a charging case that offers an additional 30 hours. It also has an IPX5 waterproof rating. 
Looking for a high-end option? Raycon E70 is a good enough option that offers dual microphones, touch control, noise cancellation technology, and Bluetooth 5.0 connectivity. It can offer up to 9 hours of battery timing with an additional 36 hours on the charging case. It also features IPX6 waterproof rating. 
Overall, if you are considering a more budget-friendly option then you choose from E25 and E55 while for high-end options, go for E50 and E70.
How to use a microphone on Raycon earbuds?
Now that you know which Raycon earbud has the mic, here is how to use the microphone:
Step 1: Make sure that your earbuds are fully charged and paired to your device.
Step 2: Adjust the earbuds in your ears for a comfortable fit.
Step 3: To activate your earbuds, press the designated button. This button varies according to the model of your Raycon earbuds. You can consult the user manual to find out. 
Step 4: You can use your earbuds to make calls, and use voice assistants. 
Step 5: Once you have used the microphone, press the same button to deactivate it. The earbuds will return to normal audio playback mode. 
If you've accidentally dropped your earbuds in water, the microphone might not work. You may be wondering how long to leave earbuds in rice to dry them out.
Conclusion
This article sums up which Raycon earbud has the mic. If you are in the market for a new pair of earbuds that offer great quality and a reliable microphone, Raycon earbuds are a good option. Their advanced features and user-friendly design are worth investing in. 
Frequently asked questions
Is Raycon actually good?
Yes, Raycon is a highly regarded brand that has gained a reputation for creating good quality earbuds. Users suggest that Raycon earbuds offer great sound quality, comfortable fit, and a number of other convenient features. 
Which is better Raycon E25 and E55?
Overall both Raycon E25 and E55 offer high-quality sound and a comfortable fit. However, E55 comes with more advanced features such as longer battery life. But if you are looking for a more affordable option, E25 will be better. In the end, it all comes down to your preference and budget. 
How much are Raycon earbuds? 
The price of Raycon earbuds depends upon the specific model and features. The most affordable Raycon models start around $30 to $40. While mid-range ones will cost you around $50 to $80 and the premium ones around $100 and more.